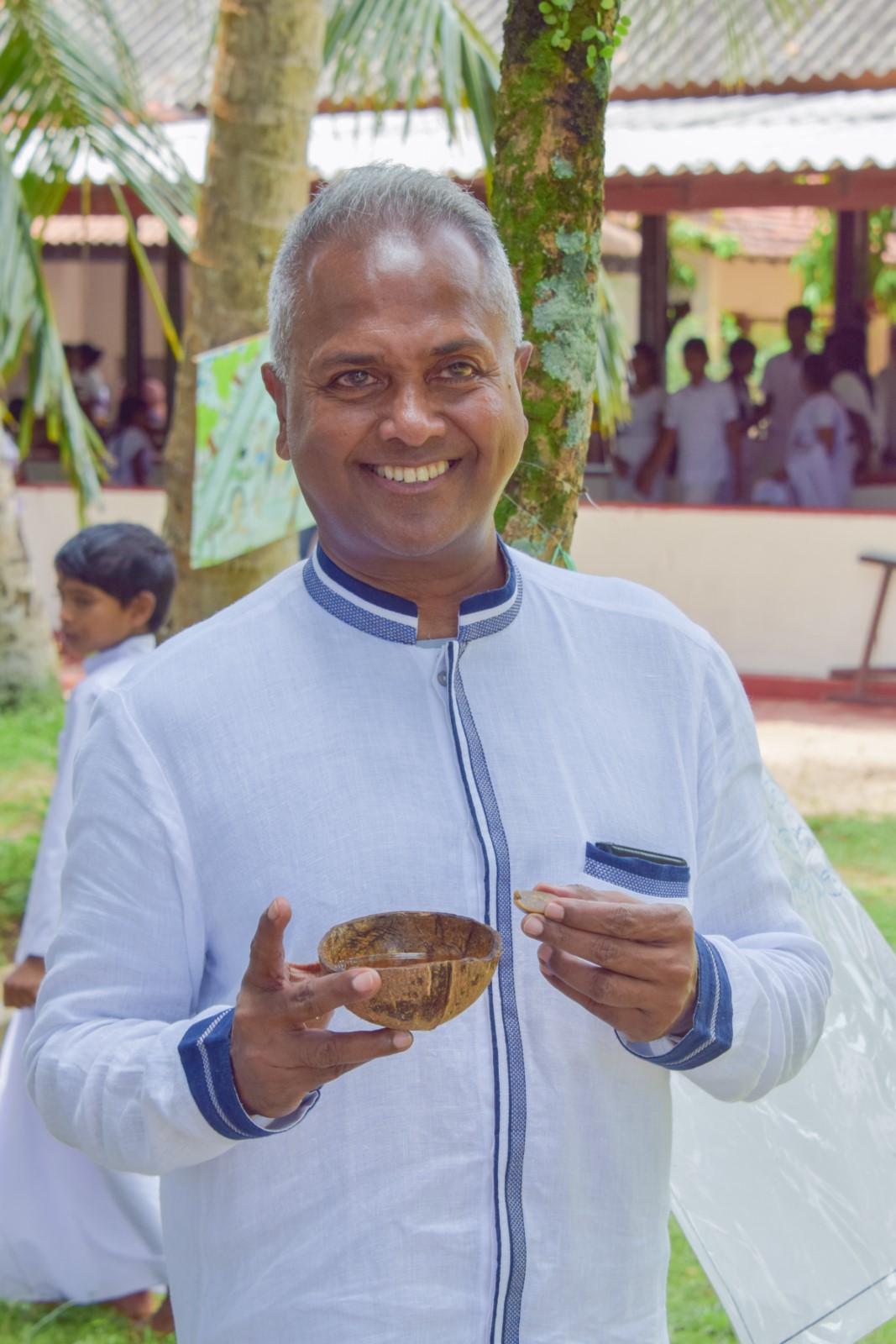 The Founder
Kushil Gunasekera
Kushil Gunasekera, Founder/Chief Trustee of Foundation of Goodness, will provide inspirational guidance to all participants on how to be a better, happier person.
Kushil is a results-driven visionary who through pioneering initiatives effects sustainable development in rural Sri Lanka. Successful entrepreneur, compassionate relief worker and ambassador for peace and reconciliation, Kushil is dedicated to the humanitarian cause. Inculcating the spirit of goodness in each person or project, he impacts the world by making it a better environment for all.
​Kushil is well known for his huge effort in turning the unprecedented tragedy of the 2004 Indian ocean tsunami in to productivity through the Foundation of Goodness- an internationally recognized brand and the 1st ever holistic rural community development model based on providing a platform to uplift the lives of rural communities through learning and empowerment (established in 1999) which today serves over 35,000 beneficiaries annually across 500+ villages through the one of a kind campus style flagship model in Seenigama (Galle District) and 12 Village Heartbeat Empowerment Centres island-wide with an annual budget of USD 1 million and as of now USD 20 million worth of humanitarian aid has been executed.
Kushil has been the personal manager for record breaking Sri Lankan legend and spin bowler, Muthiah Muralidaran for 20 years. Kushil has been bestowed with two unique accolades, being the recipient of the first ever Commonwealth Point of Light Award for Sri Lanka, presented by her Majesty the Queen and the receiving a very rare honourary lifetime membership of the Marylebone Cricket Club for his outstanding leadership in community upliftment.